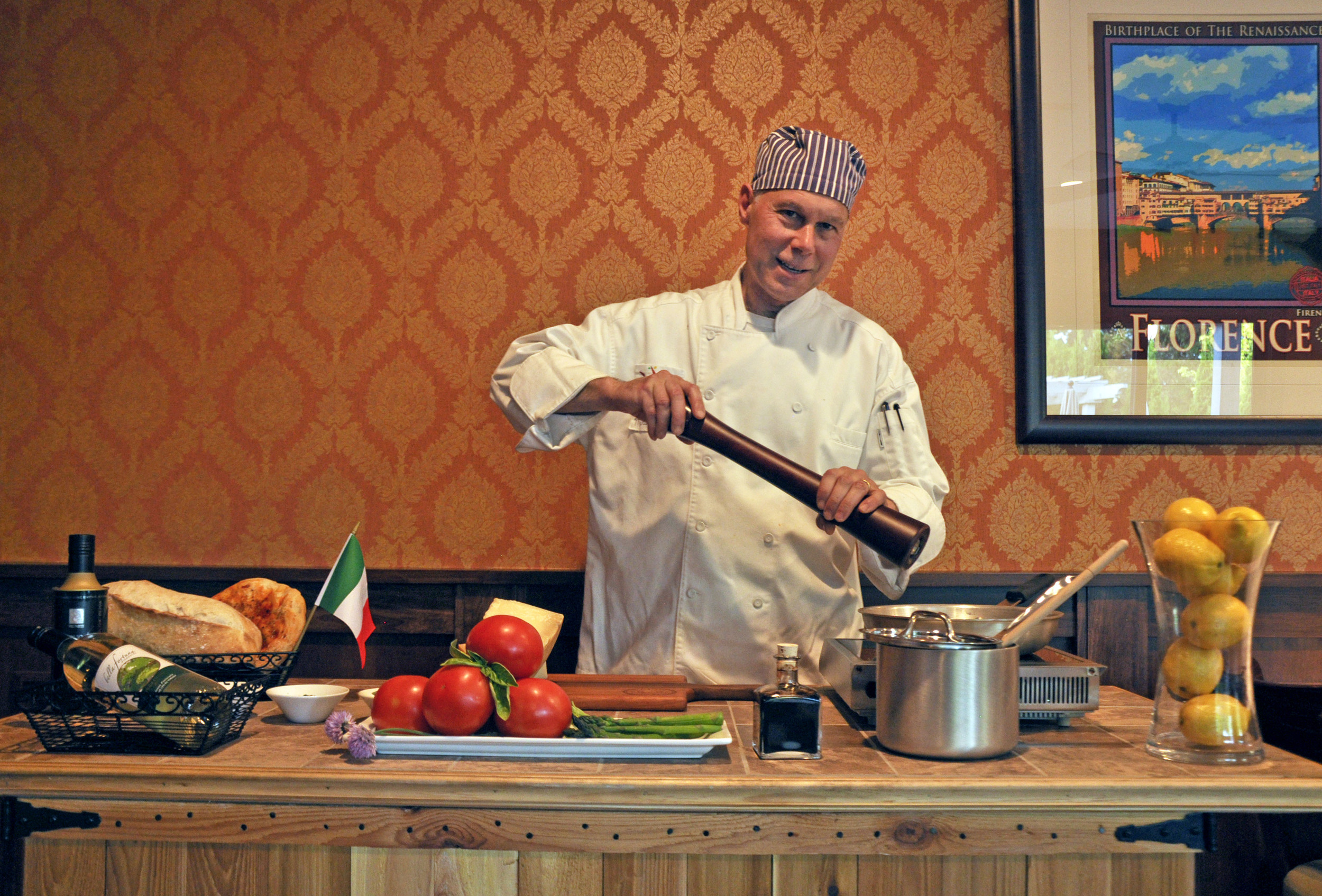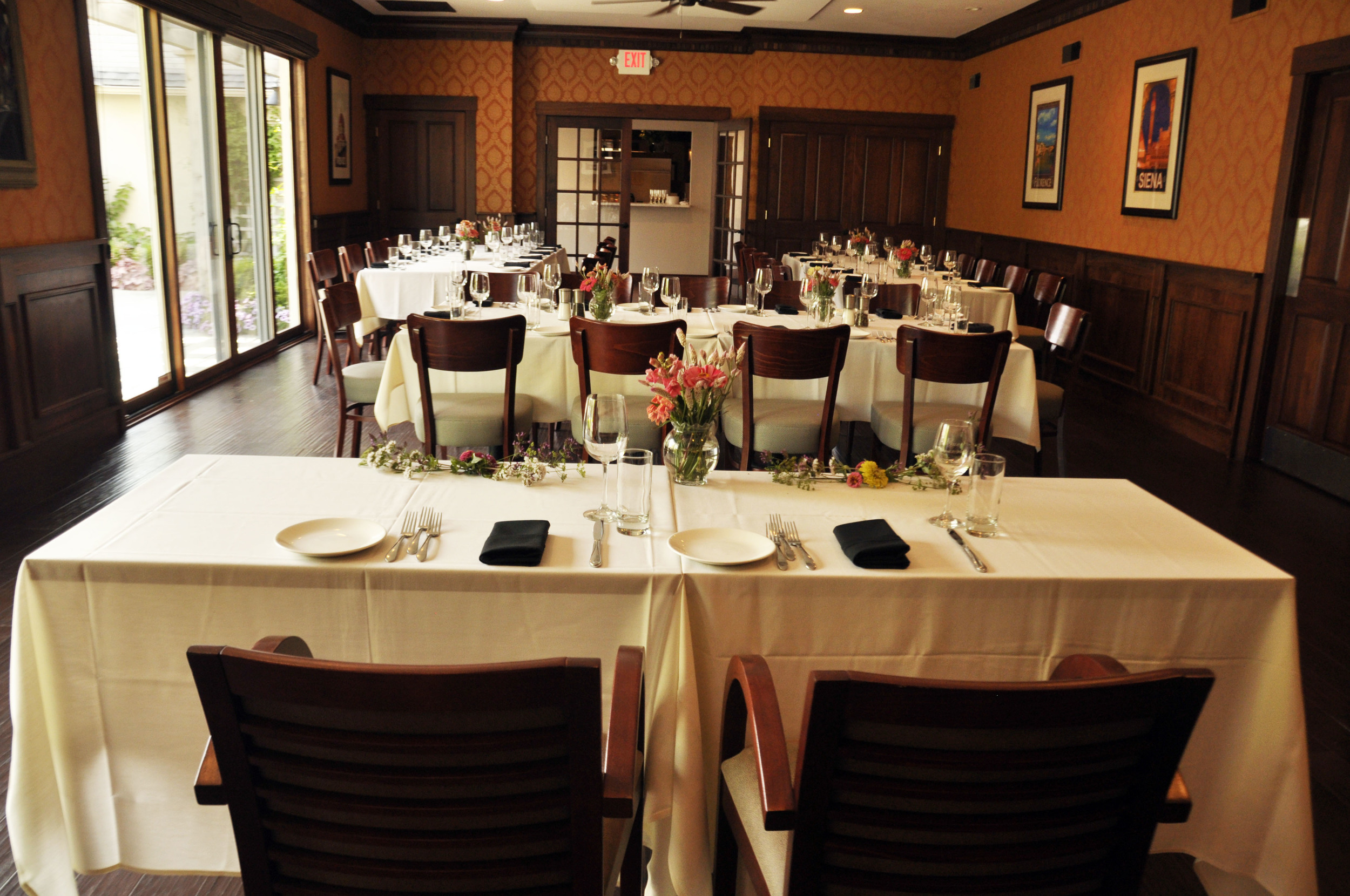 Known as a perfect venue for special events, the Sala Fiorentina is the site of a wide variety of celebrations. From wedding rehearsal dinners, small receptions, wine tastings and cooking demonstrations by Chef Mario, the Sala is an ideal room for gatherings of as many as 50.
The term 'Sala' denotes a living room where guests gather and enjoy each other's company.
'Fiorentina', of course, refers to Florence, the vibrant, historic yet modern city that was the cradle of the Renaissance.
Once an independent republic Florence is the capital of Tuscany. A lovely region of picturesque hillside villages and vineyards, it's famous for food, wine, culture and art. Known for their no-nonsense attitude, Florentines are proud of their sharp wit and treasured history.